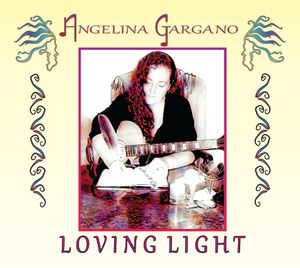 New Releases, Fundraiser, & Living My Dreams! Thanks For All The Love! xoxo…Hi, I'm so excited to share my first debut solo release 'I See You'…you can get a free download at www.angelinagargano.com. Stay tuned new album release…'Loving Light' set for Offical June 14th, 2019 Release BUT available now on our website!!! I love helping out various people & causes with the positive power of music! Making a difference one song at a time has been my life's work. I am following my dreams & I hope you follow yours too. I know you'll enjoy the music I made for you. Have a great day music lovers! 
INDIE FOLK-ROCK & NEO-SOUL…New Release 'I See You' By Angelina Gargano…Delightfully repeating her message of love & empowerment…'I See You' is a song about "Never Giving Up." This Song Is For Anyone Who Feels Unseen & Unheard…'I See You' Pulls Your Heart & Soul…No Matter How Alone Or Misunderstood You Feel…I Believe In You & Follow Your Dreams!
INSPIRED BY LIFE, LOVE, FAMILY, & COMMUNITY…Independently building her record label 'Mountain River Records' which is proudly named after her hometown Monte Rio, gave her the passion to write & produce the songs for her 1st Solo Debut Album. Delightfully repeating her message of love & empowerment the new album is titled 'Loving Light' in which she recorded & produced at her label. Not a typical singer/songwriter album but approached as if there was a band playing live with improvisational elements. As a singer/songwriter multi-instrumentalist, Angelina performed & composed the vocals, acoustic & electric guitars, bass, drums, & percussion on the album. Her goals are to create meaningful music while helping out various causes in the world! 
ANGELINA'S CD RELEASE IS ALSO A FUNDRAISER…"A portion of the proceeds from the album 'Loving Light' by Angelina Gargano will be donated to the D'Addario Foundation's Music Education For Girls & Instrument Drive Initiatives…to help music programs in under-served communities throughout the United States. To learn more about the Foundation, visit www.daddariofoundation.org". Thanks For All Your Support…"Making a difference~One song at a time." With love, Angelina