HER SOUND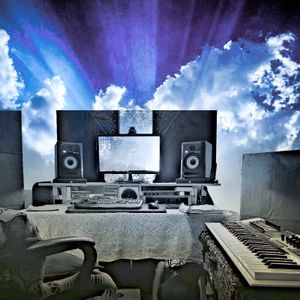 Angelina Gargano is a...Indie Folk-Rock & Neo-Soul Singer/Songwriter/Producer/Label...Soulful & smooth melodic vocals, driving acoustic guitar grooves, & emotionally charged songwriting fill rhythmic & psychological curiosities. A crystal-clear message reflects in her sweet vocals & rocking guitar as she sings real-life stories of love, personal experiences, empowerment, helping others & the planet. While keeping her own authentic signature sound you might hear vocal hints of Sade, Stevie Nicks, & Adele encompassing your heart while uniquely mixing the undeniable guitar rhythms & lyrical styles of Ani-DiFranco, Dave Matthews, & John Mayer. Her shows vary sometimes playing with a band or solo for a more personal experience of her songs. Either way, you will enjoy her music ripple across the universe! Angelina always sings from her heart giving you a part of her soul each performance. She's a true "Song-Crafter."
DOWNLOAD
This Song Is For Anyone Who Feels Unseen & Unheard...'I See You' Pulls Your Heart & Soul...No Matter How Alone Or Misunderstood You Feel...I Believe In You & Follow Your Dreams! 
THANK YOU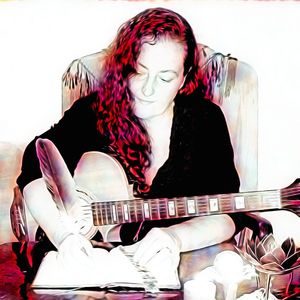 Hi, thanks for taking the time to connect & read this personal letter I wrote to you! Hope you are well. Because of your loyalty & continued support, you make this all possible! So much is happening & I would love for you to be involved. The music I create is written, produced, recorded, performed, & released by me through Mountain River Records & Angelina Gargano Music Publishing. I put all my heart, time, work, money & love into every song I create for you hoping to make a positive difference in the world.

I am continually amazed by the interactions & the relationships that have grown through the music as I deeply explore my craft & learn to run my record label & publishing to get the music to you. Growing as a person in my music, business, recording, performance, producing, art, & more...I try to balance everything to inspire you & make a difference through various benefits, fundraisers, advocacy & empowerment! It brings me pure joy to do this!

Making music is my deepest passion & all the hard work is completely worth it because of our continued connections through music & our meaningful interactions. I do it for the love of you, music, my family, the planet, life & people. While living life's greatest adventures & challenges, please understand I am one person & it takes a lot to pull everything together...releasing music is a complex process, so your support & patience is very appreciated. As an independent singer/songwriter/producer/label I find myself involved with vast areas of the music industry. Putting everything together on my own is a huge challenge but I believe music can help shape the world in positive ways bringing us together.

With all my love I am currently working on my first solo debut album, building this site, remodeling the recording studio at Mountain River Records, creating new music, & many more projects for you to enjoy. I can't wait to get the songs out to you! Please stay tuned for more music & info soon. I want to express my deepest love to every person who has supported, inspired, & taught me to never give up & always believe in my dreams as I believe in your dreams! Music impacts the world deeply...so I make music. Without you...I would have not made it this far. No amount of words could describe my deepest love & gratitude to you. Follow your dreams & spread the loving light all over the world! Love always, Angelina
"Together We're Making A Difference~One Song At A Time. ~With Love, Angelina"
DOWNLOAD
'All Night & Daily' (Demo/Mastered).
New Version To Be Released June 14th, 2019!